Conference trip
Note:
If you know in advance, that you cannot join us at the conference trip, please tell it to the Registration by Wednesday morning. You will receive a small compensation.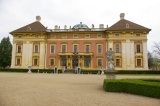 The Thursday afternoon of the conference is reserved for a trip to the
Austerlitz Castle and Museum
in Slavkov u Brna.
We will visit the interiors and the underground of the castle and watch a virtual battle.
Battle of Three Emperors on 2nd December 1805: At the beginning of December 1805, in a location between Šlapanice and Slavkov an allied Austrian and Russian army stood against the army of the French emperor Napoleon I. The most famous of Napoleon's victories was preceded by a magnificent campaign, during which he forced the Austrian army in Bavaria to capitulate in the course of two months and he pushed its remnants, allied with the Russian troops, through the whole of Lower Austria to Moravia near Olomouc. At Olomouc the allies were reinforced by other Russian units and their numbers gave the Russian Tsar and the Austrian Emperor, present with the army, an idea for an offensive march against Napoleon, regardless the fact that from northern Italy a strong army of the archduke Karel was approaching to help him. The allies set off from Olomouc to Brno and on 2nd December, on the jubilee day of the Napoleon's coronation, the opposing armies clashed.

In the castle, we will also see the exhibition of paintings of famous Czech painter
Adolf Born
.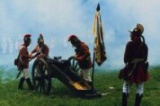 In the late afternoon we will move to the Soouthern Moravia traditional village Boretice (
web pages in Czech only
).

We will make a one hour walk through the Boretice wineyards with expert's commentary about the local region. Please take good shoes and clothing for walk.
In the evening, we will stay in Boretice in a wine cellar (again web pages in Czech only but with nice music), where the conference dinner will be served with a tasting of local wine.
The tradition of viticulture of the Pazderka family dates back to the 18th century, when our grand-grandfather Tomas Pazderka in those times already spuded the vineyards. His son Cyril got married to Boretice and started to farm on 9 hectares of land and inherited, luckily for the next generations, a vineyard with 2000 wine bushes. All wine he had ever raised and made he managed to drink with his friends in good faith. After our grandfather, his oldest son Cyril has picked up the baton of viticulture and then again the oldest son Stanislav, who is (together with his son Stanislav) working hard on 19 hectares of vineyards, where they "sweat blood" from morning till night.
The dinner will be accompanied by a traditional cembalon band playing with dancers in traditional costumes, who will teach conference participants how to dance
czardas
.