TSD 2010 Keynote Speakers
Keynote topic -
Parsing and Real-World Applications
Abstract:
Much recent research in natural language parsing takes as input carefully crafted, edited text, often from newspapers. However, many real-world applications involve processing text which is not written carefully by a native speaker, is produced for an eventual audience of only one, and is in essence ephemeral. In this talk I will present a number of research and commercial applications of this type which I and collaborators are developing, in which we process text as diverse as mobile phone text messages, non-native language learner essays, and primary care medical notes. I will discuss the problems these types of text pose, and outline how we integrate information from parsing into applications.
John Carroll's Biography
John Carroll works in the area of intelligent computer processing of human language (natural language processing, or NLP). His current research is concerned with: practical natural language parsing, parser evaluation, acquisition of lexical information from corpora, automatic generation of text from semantic representations, sentiment analysis, and other applications of natural language processing to real-world tasks.
---
Christiane Fellbaum

Department of Computer Science
35 Olden Street Princeton University
Princeton
New Jersey 08540-5233
U.S.A.

fellbaum@princeton.edu

Keynote topic -
Knowledge for Everyman
Abstract:
The KYOTO (Knowledge-Yielding Ontologies for Transition-Based Organization) project is developing a platform for mining, enhancing and sharing knowledge among a wide range of users across different languages. We discuss the challenges for constructing a logically rigorous, language-independent knowledge representation that allows deep semantic search and is accessible to naive users from diverse linguistic backgrounds. The project web site is located at www.kyoto-project.eu.
Christiane Fellbaum's Biography
Christiane Fellbaum received a Ph.D. in Linguistics from Princeton University. She joined the Cognitive Science Laboratory and, together with George A. Miller, played an active role in developing WordNet. She is a co-founder and co-president of the Global WordNet Association, which guides the constructions of lexical databases in many languages around the world. In 2001, funded by the Wolfgang-Paul Prize of the Humboldt-Foundation, she directed the 'Kollokationen im Woerterbuch' project at the Berlin-Brandenburg Academy of Sciences. Currently a member Princeton's Computer Science Department, she focuses on lexical semantics and computational linguistics.
---
Miroslav Novak

T.J. Watson Research Center
1101 Kitchawan Road
Yorktown Heights
NY 10598, USA

miroslav@us.ibm.com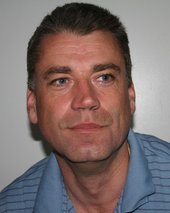 Keynote topic -
Evolution of the ASR Decoder design
Abstract:
The ASR decoder as one of the fundamental components of an ASR system has been evolving over years to address the ever increasing demands for larger domains and the availability of more powerful hardware. Though the basic search algorithm (i.e. Viterbi search) is relatively simple, implementation of a decoder which can handle hundreds of thousands of words in the active vocabulary and hundreds of millions of n-grams in the language model in real time was never quite trivial. Some of the design concepts used in the past to cope with limitations of the available hardware can become relevant today again with the emergence of embedded platforms, where such limitations are similar to those of workstations of early days of ASR. In this paper we will describe various basic design concept encountered in various decoder implementations, with the focus on those which are relevant today given a fairly large spectrum of available hardware platforms.
Miroslav Novak's Biography
Miroslav Novak received the M.S. degree (Ing.) in electrical engineering from Czech Technical University, Czech Republic in 1992 and the Ph.D. degree in electrical and computer engineering from Rutgers, the State University of New Jersey in 2002. He is currently a Research Staff Member at IBM T.J. Watson Research Center, where he has been a member of the Speech group since 1993. His primary research interests include large vocabulary-speech recognition and efficient algorithms for speech recognition.
---
Frederick Jelinek

Johns Hopkins University
CSEB 324F
3400 N. Charles Street
Baltimore, MD, 21218

jelinek@jhu.edu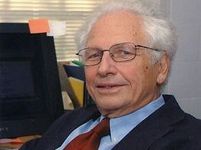 Keynote topic -
Iterative Decoding for Speech Recognition
Anoop Deoras and Frederick Jelinek
Abstract:
Recently many improvements in speech recognition performance have been obtained by means of re-scoring either a lattice or a confusion network generated by the primary recognizer. In this talk we will show performance gains obtained by applying iterative decoding to the confusion network using a more sophisticated language model than the one basic to the primary recognizer. Iterative decoding results in further gains if rescoring involves also a more sophisticated acoustic model, and/or if the re-estimation is carried out under a minimum Bayes risk regime based on simulated annealing. The description of the latter algorithms is beyond the scope of this lecture.
Frederick Jelinek's Biography
He is interested in Speech Recognition, statistical methods of natural language processing, and information theory.
Prof. Jelinek's past work includes fundamental contributions to information theory and coding. From 1972 to 1993 he headed the large Continuous Speech Recognition group of the IBM T.J. Watson Research Center. There he pioneered with his colleagues the statistical methods that are the basis of current state-of-the art speech recognizers. Prof. Jelinek's special interest is language modeling, that is, the prediction of future words given preceding text or speech. He is also interested in novel methods of automatic parsing, of text understanding, and of machine translation.
Dr. Jelinek was an Instructor at MIT (1959-1962), a Visiting Lecturer at Harvard University (1962), and a Professor of Electrical Engineering at Cornell University (1962-1974). He is a fellow of the IEEE, was the President of the IEEE Group on Information Theory in 1977, was the recipient of the 1971 Information Theory Group Prize Paper Award, and was recognized in 1981 as one of the top 100 innovators by Technology magazine. Finally, Dr. Jelinek is the author of two books, Probabilistic Information Theory and the recently published Statistical Methods for Speech Recognition