Conference trip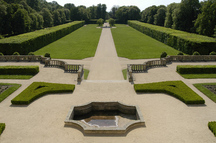 The Thursday afternoon of the conference will start with a trip to the baroque
Chateau of Milotice
(web pages in Czech only) with its history going back to the 14th century. The chateau has rich interiors from 17th to 19th century and it is surrounded with large English park and French garden.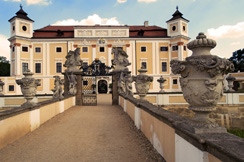 Milotice Chateau is known as a pearl of the Southeast Moravia. The Chateau was build at the place of a stronghold that was rebuilt into a Renaissance chateau in the 16th century. The golden age of the Milotice Chateau was when the Chateau was owned by K. A. Sereny who rebuilt the chateau in a baroque style at the beginning of the 18th century. The Chateau was his summer residence. He created the Complex that includes a French baroque garden, a riding hall and a stable, orangeries, a unique architectonic complex, that has been well preserved. In the present time the visitors can see the Chateau area with the honest court, a riding hall, a stable, two orangeries, a French park and a pheasantry with salets.

The tour shows the stylish interiors of the Chateau and in addition it demonstrates the lifestyle of the last owners of the Chateau, the family Seilern Aspang. The interiors were installed according to the period pictures and in cooperation with the daughter of the last owner of the complex Marietta Noirman Seilern Aspang. There is a permanent exposition of Moravian baroque sculptures in the baroque orangeries.
In case of good weather, we will move to the region of Valtice, the center of Valtice/Mikulov wine region near the border with Austria, where we will have a short walking trip to the Reistna Colonnade. The 3km route is equipped with information notice boards and goes through the Valtice vineyards up the Reistna hill above Valtice with a view of the whole Lednice-Valtice area, which is included in the UNESCO Heritage. The colonnade was built in 1811-1817 by architect Hardtmuth at the behest of Jan Josef I, and dedicated to Jan Josef's father and brothers. This colossal gallery is supported by 24 Corinthian columns. From the observation deck you can take in a panorama reaching far into the distance.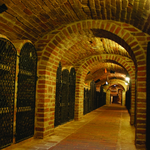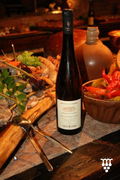 In the late afternoon we will move to a large historic wine cellar called Valtice Underground with more than 700m labyrinth of restored underground tunnels dating back to 1289 (
web pages in Czech only
). We will have a short tour of the history of the wine cellar and continue with the conference dinner and commented tasting of delicious local wines. The dinner will be accompanied by traditional cembalon band playing and singing in traditional costumes.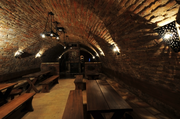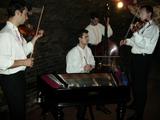 We should return to Brno around 24:00.