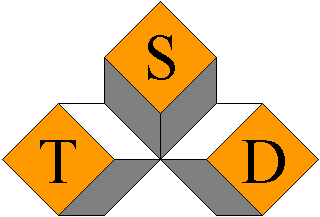 TSD 2020
Brno, Czech Republic, September 8-11, 2020


No changes in submissions due to COVID-19

Springer publication approved

Optional remote participation prepared
In the current Czech Republic situation, the COVID-19 spread is far from epidemic, almost all the cases are very mild. Moreover, the Czech government is taking strong precautions to stop the COVID-19 spread before it would actually happen.
This is why the organizers believe that the actual organization of the TSD 2020 conference in September is not at risk and we plan to continue the preparation process without changes regarding the publication process - Springer publication is already approved. Of course, the exact form or presentations will be adapted to later situation. The organizers are ready to setup the presentations on an optional remote participation basis including the possibility of a complete virtual conference (if cirumstances require).
---
Address
All correspondence regarding the conference should be addressed to:
TSD 2020 OC
Faculty of Informatics
Masaryk University
Botanická 68a
CZ-602 00 Brno
Czech Republic
phone: +420 549 491 863
fax: +420 549 491 820
e-mail: tsd2020@tsdconference.org
The official language of the event is English, but papers on issues relating to text and speech processing in languages other than English are strongly encouraged.