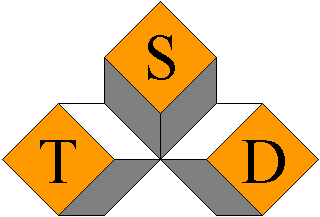 TSD 2020
Brno, Czech Republic, September 8-11, 2020


See the TSD 2020 Proceedings in Springer Link (free from September 7 to October 5).

Springer publication approved

Remote participation only
Even though the COVID-19 spread is kept in limits in the Czech Republic, government regulations influence travelling possibilities. As the situation in September cannot be easily predicted, the TSD 2020 PC members have decided to choose the virtual TSD 2020 conference (with substantially reduced fees) as the only option.
The actual organization of the TSD 2020 conference in September is thus not at risk and the preparation process continues without changes regarding the publication - Springer publication is in process.
---
Address
All correspondence regarding the conference should be addressed to:
TSD 2020 OC
Faculty of Informatics
Masaryk University
Botanická 68a
CZ-602 00 Brno
Czech Republic
phone: +420 549 491 863
fax: +420 549 491 820
e-mail: tsd2020@tsdconference.org
The official language of the event is English, but papers on issues relating to text and speech processing in languages other than English are strongly encouraged.