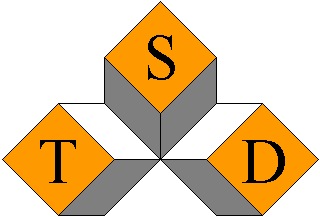 TSD 2018
Brno, Czech Republic, September 11-14, 2018

The conference is over now, we thank all participants for coming and hope that they enjoyed the event.

We invite you to the next year TSD 2019 held in Ljubljana, Slovenia on September 10–13, 2019 in cooperation with the University of Ljubljana.

Conference proceedings are available at the Springer Link (for authors, use credentials provided by Springer).
Proceedings BibTeX file

The conference photos are available at the gallery.

Please, fill out the feedback form and let us know what to improve next time.

The conference videos are available here.
---
Address
All correspondence regarding the conference should be addressed to:
TSD 2018 OC
Faculty of Informatics
Masaryk University
Botanická 68a
CZ-602 00 Brno
Czech Republic
phone: +420 549 491 863
fax: +420 549 491 820
e-mail: tsd2018@tsdconference.org
The official language of the event is English, but papers on issues relating to text and speech processing in languages other than English are strongly encouraged.